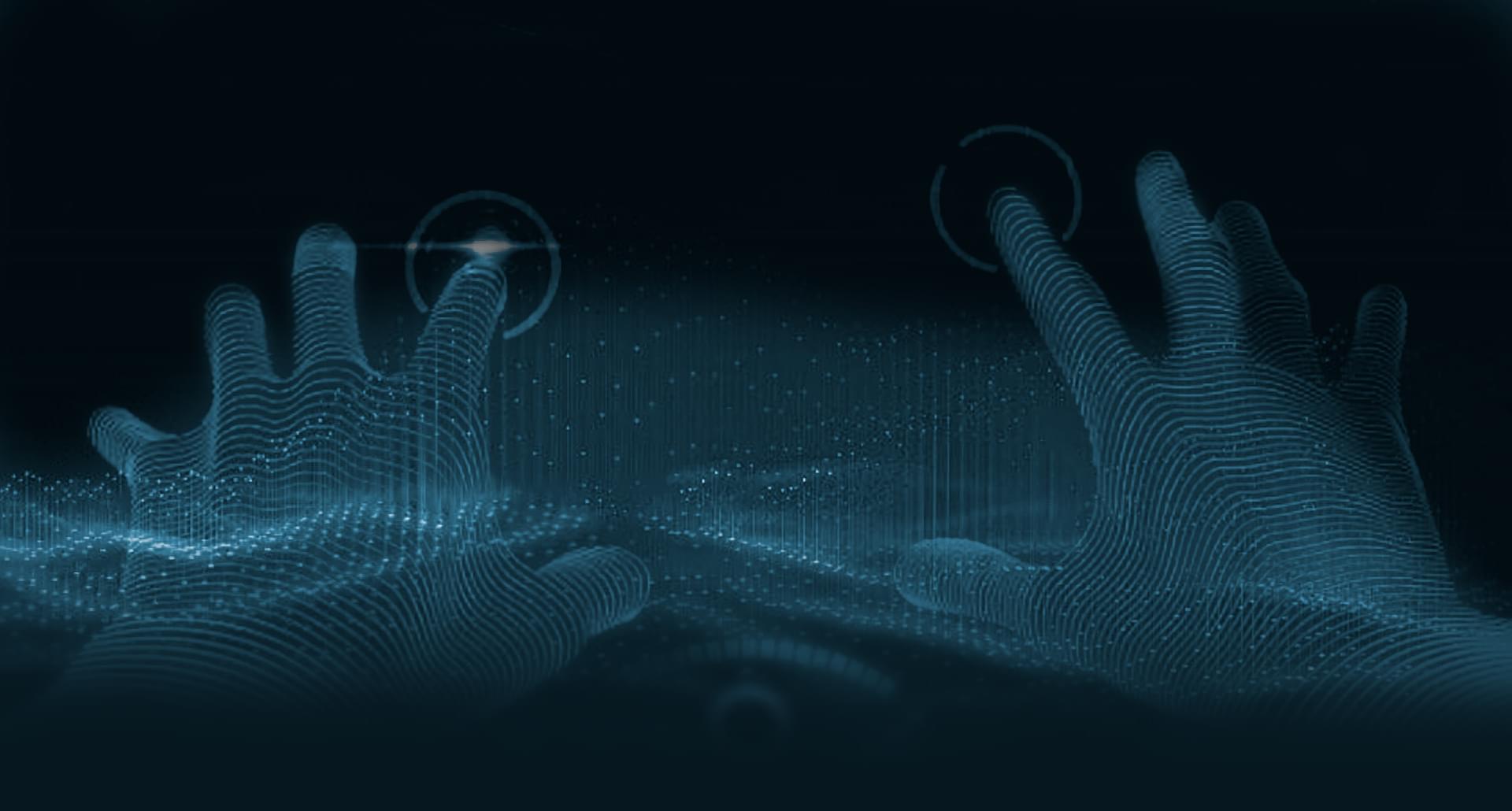 ​ProMediaTech International Festival of Promotion and Advertising Technologies
ProMediaTech International Festival of Promotion and Advertising Technologies
From January 24 to 25, 2022, the International Festival of Promotion and Advertising Technologies ProMediaTech will be held at Crocus Expo (Pavilion 1, Hall 3).
ProMediaTech is a large-scale platform for communication and exchange of experience of professionals of the event industry, exhibition business, experience & live marketing, MICE, online and offline brand promotion. The format of the festival allows you to solve all the necessary business tasks: to hold business meetings and negotiations, establish professional contacts, make new contacts and conclude profitable contracts.
EXPOSITION
On an area of more than 8,000 sq . m will present the latest developments in the field of business promotion and organization of events. About 100 companies from all over Russia (Central Federal District, Northwestern Federal District, Ural Federal District) will demonstrate the trends and novelties of the industry, as well as examples of successful implementation and adaptation of the latest industry developments for business promotion.
ProMediaTech participants will be companies that are members of the SRO "Union of Exhibition Developers" (SRO SVZ) – a professional industry self-regulatory organization that unites leading companies in the exhibition construction market. Among them: "4 KINDS", "AEG", "ATLANT EXPO", "Bestley & Co.", "Bildexpo", "VARS Expo", "Grata Production", "DART GROUP", "Divex", "EBR Expo", "Euroexpostend", "IJ DESIGN", "INTERFORM EXPO", "Expo-Mir Company", "Estelar-Exhibition Service Company", "NEGUS EXPO International", "NOC", " NewSpire", "SOFTWARE INSTALLER", "AVERS Enterprise", "R2 EXPO", "Realexpo Service", "RPC Origin", "Formica", "Expo Global Group", "FIRM EXPOLINK", "EM X GROUP", "EF-Design", "STL Expo", "SK-Informika", "ART DIRECT GROUP".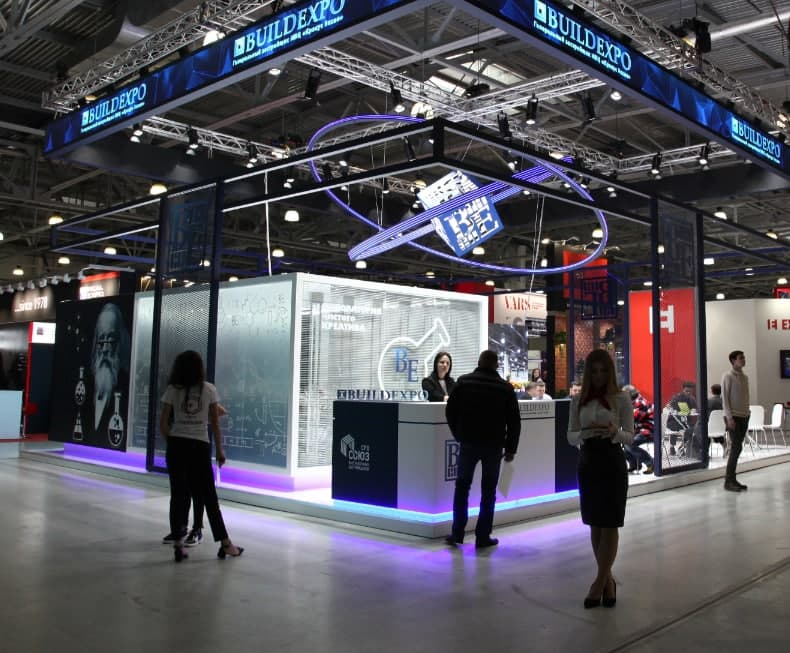 Thematic sections of the exhibition:
EXPO > exhibition industry (design and construction of exhibition stands; mobile, prefabricated and alternative structures; building materials, coatings and tools; specialized equipment and components; exhibition services, systems and technologies).
EVENT > event-industry (street pavilions and modular structures; barriers, shuttering, podiums, stands; suspension systems and decorations; organizers, agencies, venues, event management and services; staff (temporary and promotional); specialized services, technologies and equipment).
RETAIL > retail trade (retail furniture, showcases, racks; retail accessories; retail equipment and specialized systems; window dressing and related accessories; store design and planning; branding and management in retail; analytics, consulting and software).
PROMO > promotional industry and technologies (advertising and production and BTL companies; exclusive furniture, floor and wall coverings; design, decor, floristry and decoration of spaces; POS and POP materials and marketing; boxes, signs, signs and other accessories; multimedia, plasma, LED and interactive equipment; audiovisual, stage, laser technologies).
DIGITAL MARKETING > online marketing and promotion (Internet advertising; internet marketing; social marketing; mobile services; specialized agencies and services; digital content; e-commerce; storage and management systems; Internet of things; audio advertising).
BUSINESS PROGRAM
The business program will include professional conferences, presentations by leading practitioners and other events.
January 24, 2022
At 11:00, representatives of the Federal Tax Service will talk about the specifics of taxation of the self-employed and sole proprietors.
The event "Trends in the organization and holding of events", organized by the National Congress Bureau, will be held from 11:30 to 13:00.
The IV All-Russian Conference of the Exhibition Construction Industry will be held from 13:00 to 15:00. Organizers: The Russian Union of Exhibitions and Fairs and SRO SVZ.
At 15:00, an expert discussion and a wow-technology battle "Impression Marketing. How emotions help to recruit customers."The format of the event is a battle of impression marketing products. The participants will hold short presentations with feedback from experts and the final vote of the audience for the best product.
A session of the National Association of Event Organizers will be held from 16:30 to 17:30.
On the first day of the festival, the annual meeting of the members of the SRO SVZ will also be held (beginning at 15:30).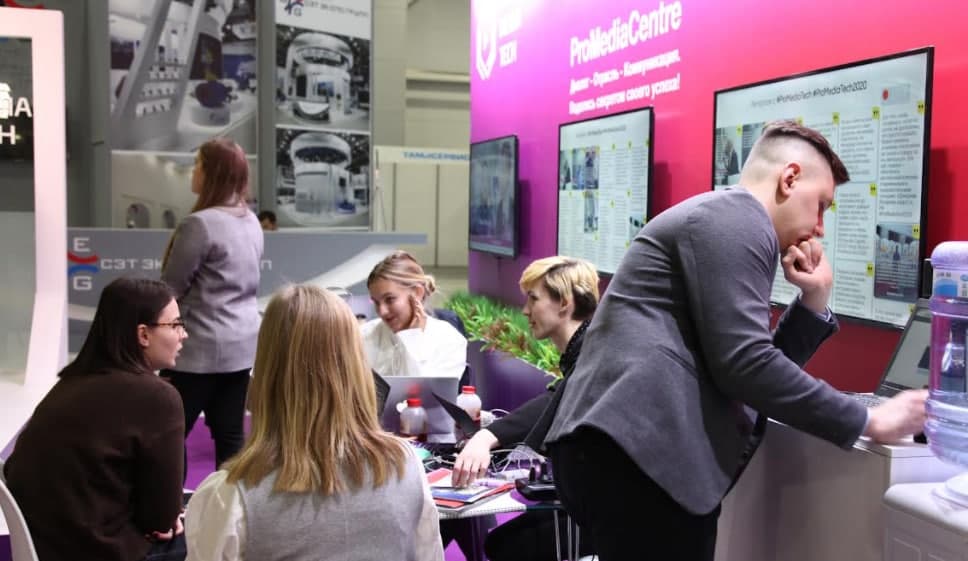 January 25, 2022
From 11:00 to 14:00, ProMediaTech visitors are waiting for presentations by experts – employees of leading companies on the topic of marketing and sales. Among the issues discussed: sales systematization and CRM implementation (amoCRM); trends and solutions in retail (Yandex.Direct); digital marketing trends in b2b (Completo marketing group); SMM agency or freelancer (PR Partner); immersive technologies for advertising, sales and training (Trend Booster); marketing management (Business Accelerator to the GOAL).
Participation in the business program of the festival will allow you to: get acquainted with trends, new technologies and tools in various business sectors; analyze successful cases of leading companies; get the maximum of ready-made life hacks for marketing and successful sales.
VISITORS
There is a wide professional audience among the visitors of the ProMediaTech festival:
Customers and consumers of exhibition and event industry services: leading contractors for the construction and equipping of exclusive stands, forums and events of any scale; leaders of modern advertising and promotional technologies; manufacturers and suppliers of materials and equipment for equipping and decorating thematic, event venues and retail spaces.
Marketers, event managers, PR specialists, brand managers, heads of sales and promotion departments of companies successfully working in such areas as: digital marketing; e-commerce; virtual reality; digital content creation; software development.
Everyone who is interested in constant growth and development: designers, architects, creatives; SMM specialists; experts in the field of online sales; digital marketers.
The field of activity of 35% of visitors is marketing and advertising, which is the overwhelming majority. Specialists of structural divisions make up the bulk of the target audience – 30%. Another 25% are owners and top managers: general directors; persons responsible for business promotion and development; heads of companies-consumers of exhibition services.
Effective tools for business promotion and modern technologies of interaction with the audience – on the same site of the ProMediaTech festival!