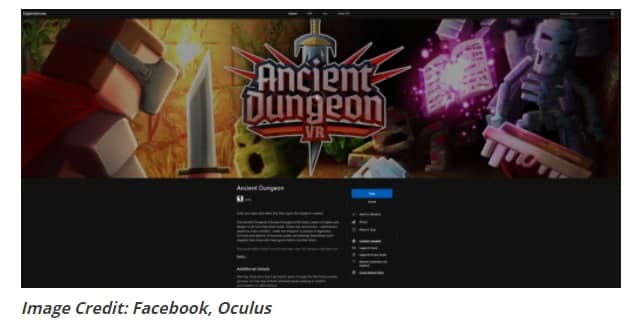 ​Oculus Application Lab
"Application Lab" from Oculus
The latest v25 software update for Oculus Quest/ Quest 2 headsets introduces a new service that will especially appeal to game developers.
Developing innovative high-quality games is very expensive, so developers want to make sure that they will get a return on their investment. With the help of a third – party platform-SideQuest, they could share their developments with the players to see how interesting the game is and will be in demand. In addition, you do not need an official approval of the store. With the growing popularity of the platform, new features have appeared, namely the market for paid applications, the award ceremony for developers.
A similar platform is offered by Oculus – App Lab. It offers similar services. Its advantage is that there is no need to download. You don't need to turn on Developer mode at all to transfer content to Oculus Quest / Quest 2 headsets. All you need is just click on the link from the developer and download the game.
Several applications are already available on the App Lab platform: the beta version of Ancient Dungeon and the VRigade Crisis.
According to the developers, the platform will help developers attract fans, build a society. It is planned to create the same environment in Quest, while maintaining high quality in the store, and players and developers will be able to explore the possibilities of virtual reality beyond borders.
In addition, Facebook is creating a Messenger on Quest. This means that if you are logged in to Facebook with a Quest or Quest 2 headset, you will be able to communicate with your friends not only inside, but also outside of virtual reality, while in the headset. You can both print messages and record oral messages.