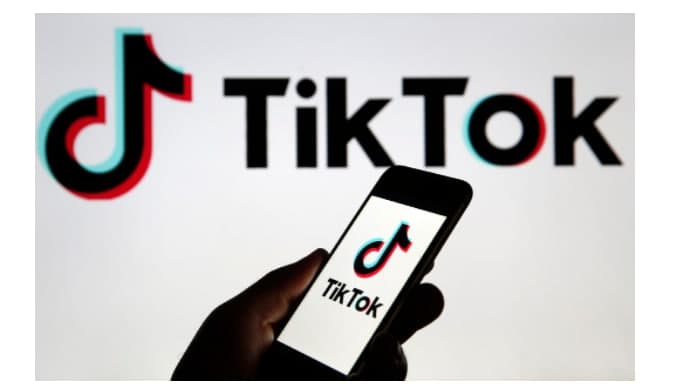 ​An augmented reality filter with Lidar technology is now available in Tik Tok
Meet the New Year with the augmented reality effect on the theme of 2021.
In the social media app Tik Tok, the first Lidar-based augmented reality filter was released this week, which is available for the iPhone 12 Pro and iPhone 12 Pro Max, and which is perfect for greeting the new year.
This filter is available on compatible smartphones. It simulates the fall of the New Year's ball in Time Square, including the official countdown. At the moment when the golden ball is completely lowered, it explodes, revealing a huge inflatable ball "2020" and showering a sea of shimmering confetti. Thanks to the power of Lidar technology, digital confetti does not fall evenly on the floor, but is randomly scattered in space, interacting with real objects and even with you.
In the video, which is provided by Tik Tok, we see the user covered in confetti after the ball explodes on a signal above him. Confetti reacts to his movements, falls to the ground when he lowers his hands and goes out of the frame. You can also see numerous objects that are realistically scattered on the sofa and floor. You may ask, how is such a deep level of perception possible?
Lidar technology uses a certain type of laser light emitted through specialized cameras to determine how far away an object is, measures how long it takes light to get to the specified object and reflect back. The result is more realistic augmented reality visual effects that interact with both physical objects and light itself.
"For the meeting of 2021, we released our first augmented reality effect on the new iPhone 12 Pro using Lidar technology, which allowed us to create effects that interact with the environment, visually connecting the digital and physical worlds. We are excited to develop more innovative effects in 2021! " says Tik Tok in a shared video.
As mentioned earlier, the Tik Tok augmented reality filter with Lidar is now available for all iPhone 12 Pro and iPhone 12 Pro Max users. According to a Techcrunch report, more Lidar filters are expected to be released in Tik Tok in 2021.
The social media platform Ssnapchat has been using Lidar technology in its Snap lenses with augmented reality for some time.
The addition of the Lidar scanner in the iPhone 12 Pro models opens up a new level of creativity in the field of augmented reality," said Eitan Pilipski, senior vice president of the Snap Camera Platform in an official release. "We are excited to collaborate with Apple, thanks to which we can provide this advanced technology to our Lens Creator community.