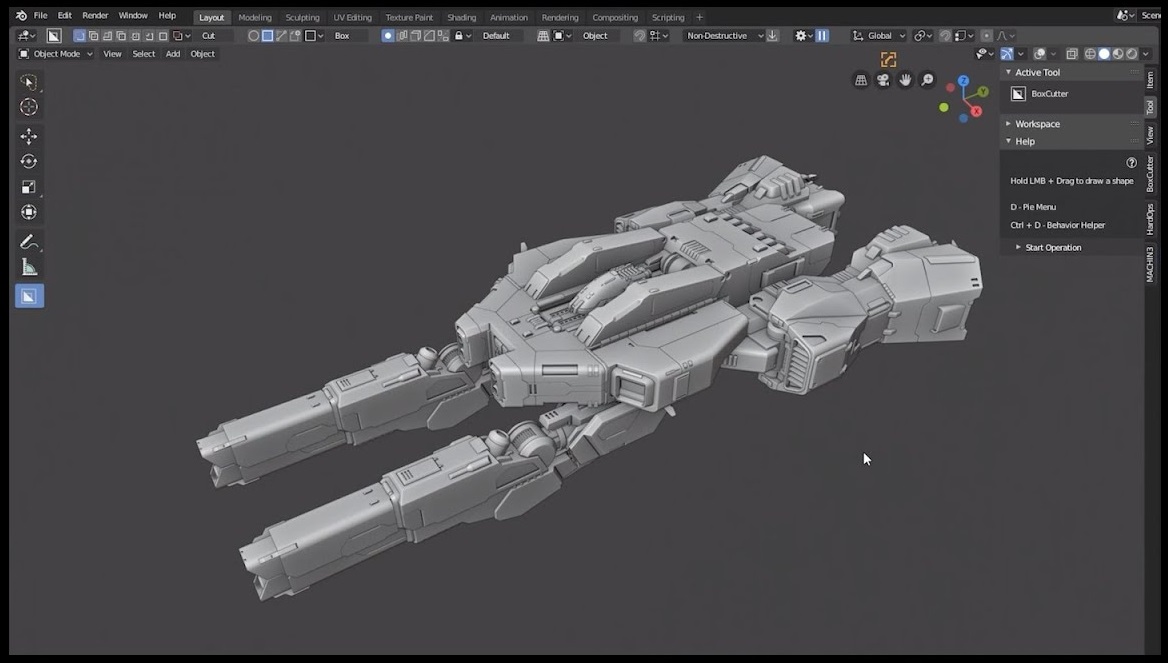 3D solutions
3D development is a fairly rapidly evolving technology that is completely changing the way we think about and interact with digital technology. Compared to traditional 2D development, new technologies have a mass of advantages, which also indicates a more exciting new experience, much more efficient design and development processes. Because 3D technologies allow the creation of new and more complex visual effects.
Today, 3D solution development is being used in a variety of sectors, both in industrial design and in the entertainment field for game creation, opening up a wide potential for a volumetric range of innovative solutions. By applying the right 3D application development solutions, companies are able to develop new, powerful, immersive experiences for their customers.
The development of three-dimensional applications, as well as the development of 3D games has actively entered the entertainment sphere, although it has been used for quite a long time, but only now it has become highly demanded. This type of development can be considered the norm for today's projects, because with the great development of 3D technology is only gaining popularity.
What are the features of developing an entertaining 3D application?
Over the past few years, 3D applications have become quite popular and in demand among users. Many people are now able to navigate the three-dimensional environment with ease, gaining a new and exciting experience using new ways to interact with the environment. Getting effective 3D application development solutions is available for a wide variety of industries, from architecture and engineering to education and medicine.
The issue of 3D application development is becoming increasingly important in today's digital world. This type of application can provide many benefits, including enhanced scalability and improved user experience. In addition, unique 3D applications are particularly appealing to the user, so they can be used in the development of interactive experiences to engage them more actively. 3D applications have greater efficiency as compared to their 2D counterparts, so they have a significant performance advantage.
3D application development process
3D application development is a fairly powerful tool that is essential for creating unique and immersive experiences. This capability gives users fascinating and realistic visuals that can be used to create even more fantastic and interactive experiences. The benefit of developing 3D applications is that there is no need for manual coding to quickly implement the necessary features from concept to completion.
3D applications are able to attract a wide audience from all over the world, since access is provided from any device connected to the Internet. 3D application development solutions consist of software that provides a virtual environment for creating, designing and simulating 3D objects. Most often, such software includes design and simulation environments. In a design environment, objects are created using tools that are provided by the software. In a simulation environment, it is possible to test how the object will perform in real life.
What are the benefits of using a 3D application developer?
The application developer is most often a company or individual who specializes in software development. The applications being developed can have a completely different purpose and be used in different areas. To find the right developer for your needs, it is important to know what your goals are and how much time and money you are willing to invest in developing the project.
The benefits of working with experienced 3D app developers:
Experienced developers will be up to date on all the latest trends regarding 3D development.
Qualified developers will create a unique application that meets your
specifications and needs.
They will provide many options depending on your needs.
To avoid difficulties in finding a reliable company or developers, it is important to turn to experienced, trusted experts who have been working in the field for years.
The modern 3D application development market is filled with competitors as there are many different companies providing similar services. That is why it is important to consider a lot of factors while choosing a 3D applications development, the main ones being the company's specialization, type of work and technologies used, experience and quality of work, as well as the results of the past developments.
ServReality provides the best solutions for 3D app development taking into account all the wishes and requirements of the clients, as in the process of development the most advanced tools and technologies are used to achieve a quality result.